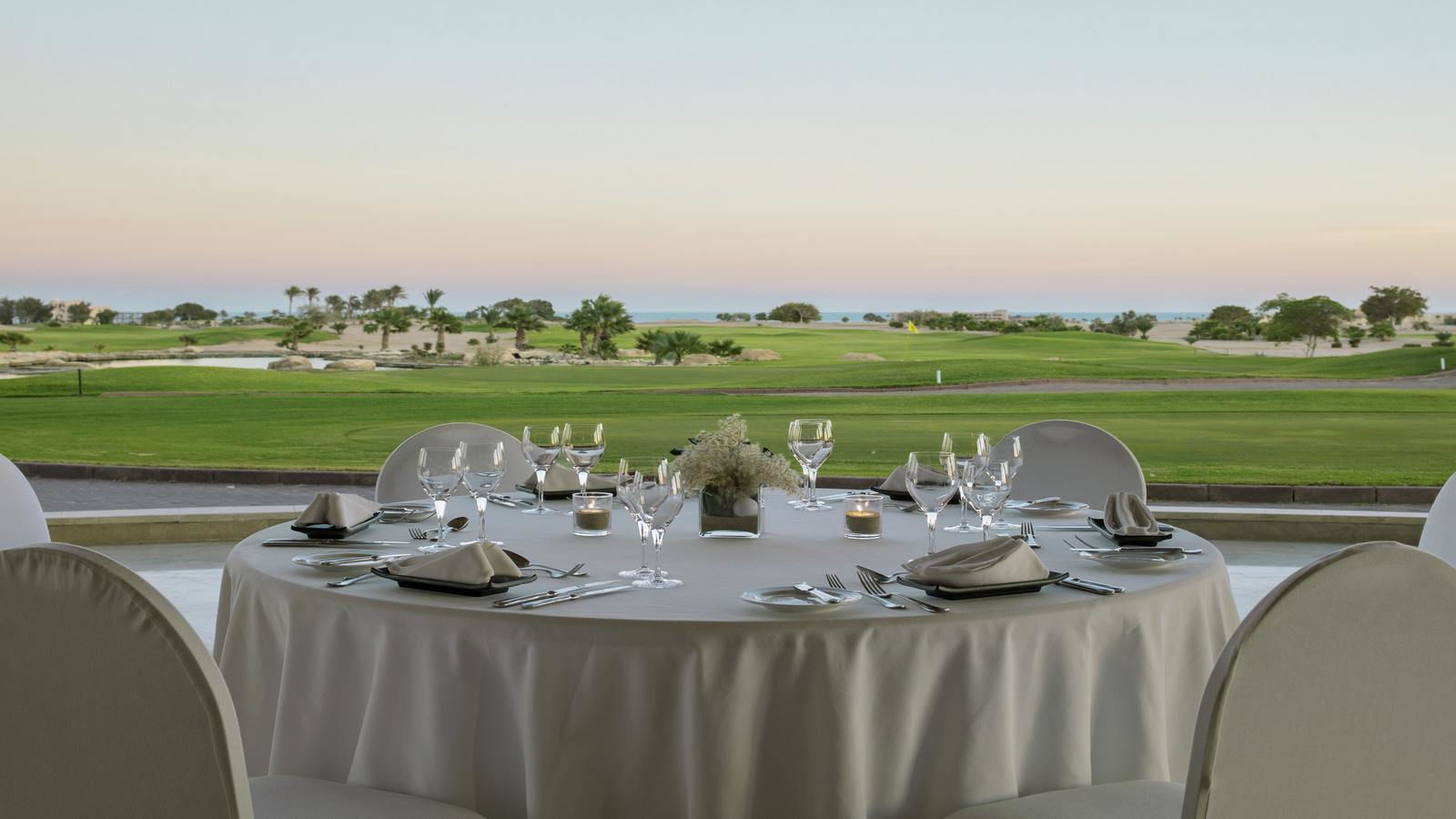 The Westin Soma Bay Golf Resort & Spa is an ideal choice for corporate retreats, VIP meetings and weddings. The Albatross Ballroom can accommodate up to 180 people based on setup. While the outdoor terrace adjoining the ballroom is the perfect space for an intimate outdoor wedding.
Create Your Very Own Fairytale Wedding at the Westin Soma Bay Set in amidst a heavenly seascape with lush greenery against the sandy dunes of the surrounding desert and featuring a series of beautifuloutdoor spaces and a team of chefs cooking local and international cuisine, the Westin Soma Bay is a perfect venue for an exclusive and memorable wedding.
We offer personalized weddings for couples who wish to do things in unforgettable style. It's impossible to imagine a more romantic start to life together.
Leave the Details to Us
Stylish weddings are about detail: the flowers, table arrangements, wedding cake and food. Your dedicated Westin Wedding Specialist will coordinate closely with you to craft a celebration that reflects your vision. While the Executive chef will help you create a personalized set menu or buffet filled with all your favorites.

Bridal Beauty
With the expansive Thalasso Spa at your disposal the Westin Soma Bay has all your bridal grooming needs catered for. With a full range of spa treatments as well as the usual salon repertoire, the spa is the perfect spot to be pampered in the lead up to your special day.